Track My Mail Ballot
To track the status of your mail ballot for the November 6, 2012 General Election, please click on the link below:
https://www.sos.state.co.us/Voter/secuRegVoterIntro.do
1. Once this page opens, click the "Verify/Update Record" button on the right side of the screen: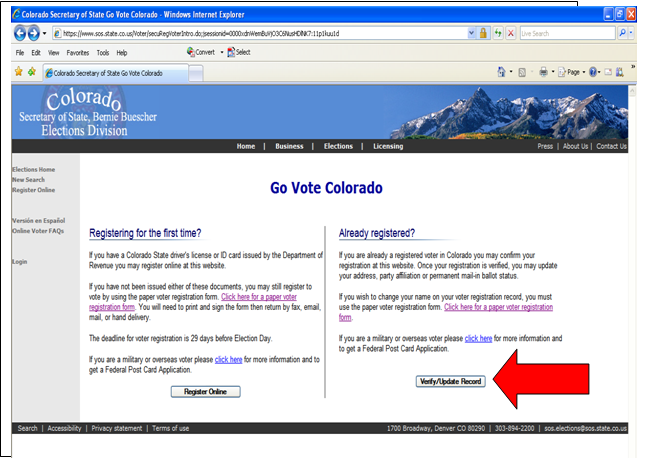 2. Enter your last name, first name, zip code, and birthdate (mm/dd/yyyy), then click "Search":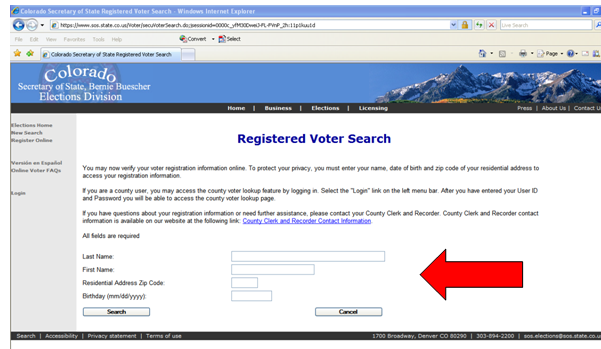 3. Your voter registration record will then appear on screen. Scroll down to "Mail-in Ballot Stage Information." This is where the status of your mail ballot will be found. Included in this section will be the name of the election, election date, the date your ballot is mailed, and the process stage for your ballot.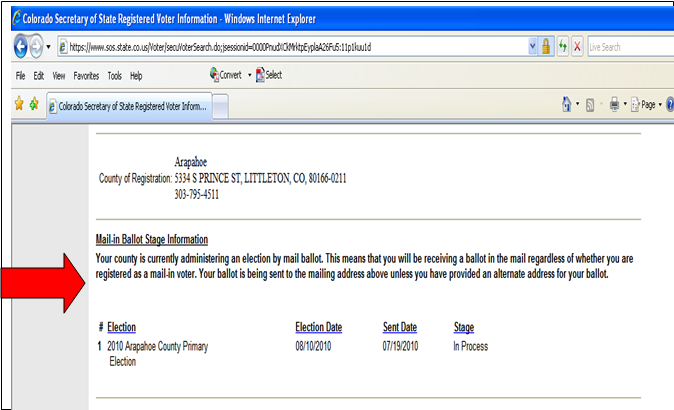 If you have any questions about the status of your ballot, please click here to contact the Arapahoe County Elections Department.